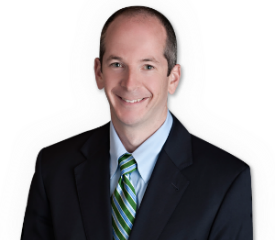 Mitch Zides has been providing investment advice to people for over 18 years. As Certified Financial Planner™ and CFA professional, you can gain comfort that Mitch has the knowledge and expertise to help you manage your investments.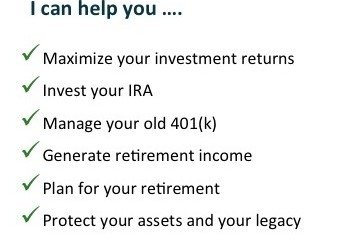 I believe that your goals are best achieved through a personalized financial plan and a customized investment portfolio.
Why Choose Me
No Commissions. No Sales.
I focus on providing investment advice - not selling unnecessary products.
I'm a sworn Fiduciary for my clients, which means I put your interests and needs first.
As an independent advisor, I remain unbiased and do not earn commissions.
I do my best to give objective advice that is individualized to your personal circumstances.
ACCOUNTABLE AND RESPONSIBLE
I do not delegate responsibility
I'm 100% accountable for the investment decisions and financial advice.
My mission is to provide you peace of mind by relieving you the burden of planning and/or managing your investments.
I always act ethically and honestly and have a clean regulatory record.
CLIENT FOCUSED
I am committed to putting my clients first.
I have the professional knowledge of investments and financial planning (CFA®, CFP® designations).
My goal to provide superior investment management and the best financial advice that is aligned to your personal circumstances.
Why Choose a CFA Charterholder?
Partnering with a CFA charterholder means partnering with a professional with unparalleled expertise, integrity, and adaptability in the financial sector. It's why the CFA designation is one of the most highly regarded credentials within the investment management profession.
Why a NAPFA Fee-Only Advisor?
FIDUCIARY OATH
Means the advisor shall exercise his/her best efforts to act in good faith and in the best interests of the client
Minimize any conflicts of interest
Maintain independent and never receive compensation selling financial products
MEET HIGH COMPETENCE AND EXCLUSIVELY FEE-ONLY
NAPFA requirements exceed those of any other financial industry association
Adhere to industry's most demanding practice requirements
Solely focus on providing fee-only wealth management and financial planning
NAPFA'S ULTIMATE GOAL
NAPFA advisors must focus on all factors that comprise the investor's unique financial situation.
Pioneer a set of standards of advisor education, training, and methods of practice that truly serves the public interest.
A financial planner that abides by NAPFA's rigorous standards of fee-only financial advice and holistic financial planning.
Prove competence in financial planning matters and provide a high level of care and responsibility to each client.
A CFP® certification is recognized as the highest standard in personal financial planning.  As a CFP®, I have a vast knowledge of financial planning and have completed the requirements for the education, examination, and experience for the Certified Financial Planner™ accreditation.
Next

Previous

My Wealth Management & Investment Philosophy
My goal is to provide great risk-adjusted returns by actively managing risk.
I believe the best way to invest is through fundamental analysis and by constructing portfolios that meet my clients individual needs.
I focus on companies that have above average dividends because I believe dividends are a reliable driver of total return over the long run.
I diversify across many companies and focus on downside protection as well as capital appreciation.
I get to know you as an individual—your needs, goals, and risk tolerance. Next, I construct a portfolio blending your unique circumstances and my view of the best investment opportunities.